Editorial Board
Dr Justin Roberts, Ph.D, C.Sci, SFHEA
Specialist Areas
Exercise & performance nutrition
Metabolic flexibility
Adaptive recovery
Gastrointestinal function
Justin is an Associate Professor in Health and Exercise Nutrition at the Cambridge Centre for Sport and Exercise Sciences, Anglia Ruskin University. Justin brings to Nutrition Evidence over 25 years applied and research experience in the field of exercise nutrition and metabolism. He has published over 40 peer-reviewed, scientific articles and book chapters, and is a reviewer for numerous academic journals including: Nutrients, European Journal of Clinical Nutrition, Medicine and Science in Sport and Exercise, and the Journal of the International Society of Sports Nutrition.
Emma Hendricks, BSc (Hons) DipION - Managing Editor
Specialist Areas
Mental wellness
Disordered eating and relationship with food
Emma is a Registered Nutritional Therapist who focuses her practice on eating disorders and disordered eating. She has a BSc in Psychology and is currently completing a Masters in Health Psychology at the University of Derby. She is a Master Practitioner in Eating Disorders after completing the programme run by the National Centre for Eating Disorders (NCFED). Having worked for the Police force as a senior researcher, Emma brings to Nutrition Evidence expertise in applied social inquiry, information management and analysis, and technical tool development. She is published in the Journal of Psychology, Public Policy and Law.
Michelle Barrow, BSc (Hons), MSc, QTLS, DProf - Editor
Specialist Areas
Personalised nutrition
Systems biology
Bioinformatics
Obesity
Dr. Michelle Barrow is the Academic Team Director and Clinical Director at CNELM. Michelle completed a Doctorate in Professional Studies (DProf) in 2019, titled "Leading transformation in Personalised Nutrition Practice". Her doctoral research included the construction of clinical tools to enable the development of a new evidence base for personalised nutrition practice in obesity management. She strives to develop the evidence base to support personalised nutrition practice through her academic work, research supervision, post-doctoral research, and publication. She is published in many scientific journals, including Autoimmunity Reviews, Nutrition Reviews and Current Research in Food and Nutrition.
Jessica Farebrother, MPharm MPH PhD DipION mBANT - Editor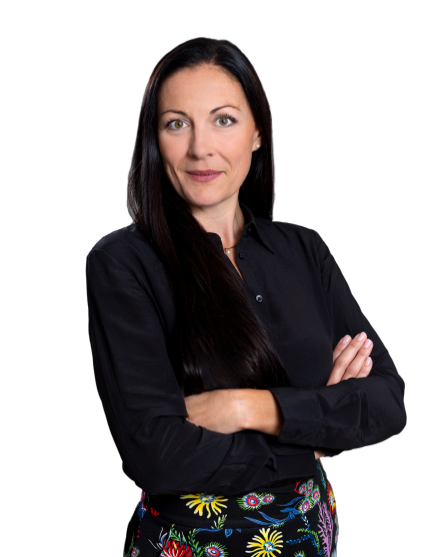 Specialist Areas
Public Health nutrition
Micronutrients
Thyroid function
Dr Jessica Farebrother is a research fellow and lecturer at the Human Nutrition Laboratory, Institute of Food, Nutrition and Health, ETH Zürich. Following an early career in pharmacy, Jessica obtained a Master of International Public Health at the French School of Public Health and a Doctor of Science in Human Nutrition at the Human Nutrition Laboratory of the ETH Zürich. Jessica is co-creator of the OpeN-Global knowledge hub on nutritional biomarkers for global health research, hosted by King's College London, and has numerous publications in the scientific press, including the European Journal of Clinical Nutrition, Thyroid and Public Health Nutrition.
Dr Kate Lawrence, BA(Hons) PhD FHEA
Specialist Areas
Neurodevelopmental Disorders
Microbiome influences on mental health
Interdisciplinary cognitive function assessment
Dr Lawrence is a Senior Lecturer in psychology at St Mary's University, Twickenham. Her research specialises in neurodevelopmental disorders, with a particular focus on dietary and microbiome influences on mental health and cognitive function. She is published in many scientific journals, including Frontiers in Psychology, Neuropsychology, Neuropsychologia, Brain and Cognition.
Clare Grundel, MSc BA (Hons) - Technical Editor / Database Manager
Specialist Areas
Database Management
Indexing / Metadata
Critical Appraisals
Following a career in international development and finance, Clare studied for an MSc in Nutritional Therapy. She brings to Nutrition Evidence skills in project management developed over 20 years and more recent experience of critical appraisal of nutrition research. Clare is a practising Registered Nutritional Therapist based in Cambridge and focuses her nutrition practice on inflammatory arthritis and chronic pain. She joined the BANT team in 2017 as Science and Education Manager and manages all aspects of the Nutrition Evidence database.